Debbi's Testimonials
"Debbie was very helpful in walking me through the process. Her and her team made the whole transaction go very smoothly. I highly recommend her and her team, you will not be disappointed."
–ShaunFleming4
"Debbi was referred to us by a previous satisfied client and she did an amazing job! I was a little concerned that she was representing both the seller and us, based on a previous experience during the short sale meltdown of 2008 or so. However, she did an excellent job of making us feel valued and I believe the seller was as well. We closed in about a month and most of that time was before Jene' even got to see the house in person! She seems to have the reputation of being an unofficial 'mayor' of El Paso in that she is born and raised here, and like so many others we have met recently, is as proud of El Paso as could be. We recommend Debbi without hesitation, especially if you are having a hard time finding something in particular. We could not be more excited to move (back, for Jene', as she was born here) to El Paso!!!!"
–lv2hirstdrd08
"The words "above and beyond" definitely describe Debbi Hester and her team. They helped coordinate several make-ready items for me prior to the sale of my home, and the whole process was coordinated and professional. I would recommend Debbi as she is super professional and obviously cares a great deal about her clients. Thanks Debbi!"
–davestruxstop
"Debbi was an incredible realtor to us every step of the way. She gave excellent advice on when and how to list the house, which resulted in lots of showings. We had a great offer come in fairly quickly too. I always felt we were in great hands. I cannot recommend Debbi enough – she is knowledgeable and experienced, highly professional, gets great results, and on top of that, a joy to work with!"
–rebeccalgoldfarb
"Debbi is very knowledgeable of the area and quick to respond. She goes the extra mile and helped make sure that the process went smoothly. Any questions I had or even questions about the mortgage process, she answered quickly and had contacts to help make sure everything fell into place without any problems."
–emily huschart
"Debbi Hester was remarkably effective and efficient at guiding us through every step of our relocation to El Paso and home purchase. She worked tirelessly to help connect us with the right home in the right place at the right time at the right price. She continues to help us tremendously with excellent guidance on referrals for home repairs, renovations and maintenance. Debbi has a wonderful ability to connect on a personal level, to tune in to the needs of her clients. She's a pleasure to work with. We recommend her highly to anyone looking to relocate to El Paso."
–glenngo
"Debbi worked for months to find the perfect house for us when I was relocated from another city. She went above and beyond to welcome me to El Paso and help my family integrate. She remained unwaveringly pleasant–even when the search got challenging. She is the consummate professional and keeps confidences. When I think back on my move here, I will always think of Debbi first! Thank you!"
–kellyanntomblin27
"Debbi was very helpful in the selling of our mother's estate. She informed us of all the ways she was promoting the house. After she found a buyer, there were some repairs that were needed on the house. I live in another city and she helped in giving names of people to help with some of the fixes needed at the house. She kept us informed of what was happening with the sale."
— susanwork7
"Debbi is the best agent we have ever used. She did a great job throughout, and made selling our house very easy. She and her team did a wonderful job presenting the house, advertising it, negotiating for us, and getting the buyers to the finish line. We would highly recommend her."
— pianoman exe
"You cannot do any better than Debbi Hester if you are selling or buying a home in El Paso! She came to me highly recommended, and I am so grateful for those recommendations. She is truly "in your corner" and will look out for your best interests. She has built a tremendous network of service providers and can recommend someone for any task that is required. She listens to her clients and keeps them informed every step of the way. Debbi is firm, smart and successful in negotiating on your behalf while at the same time "holding your hand" if that is what is needed. Debbi Hester is truly a winner – both as a realtor and person. It was a privilege having her sell my home."
— Jane McGuigan
"I cannot say enough about how pleased I am that Debbi was our realtor for our move back to El Paso. She came highly recommended and I can see why. She was very knowledgeable and professional and knows the west side intimately. She found us a house we loved and guided us through the process, which can be stressful and confusing, unless you have Debbi holding your hand! She did not just help us buy a home. She knows tradespeople who do follow up work after your purchase. She provided names and contact for inspectors. pool guys, cleaning services, and on and on. If you are thinking of buying or selling in El Paso, you would be foolish not to reach out to Debbi. She will take care of you."
— pycsandiego
"Debbi was with us every step of the way for a year-long cross-country relocation, starting with an apartment for myself and leading up to a new home for our family. She was immediately responsive to all of our requests and was a superb advocate for us during a lengthy negotiation. She was an invaluable resource for us as first-time home buyers and helped us find the right home in the right neighborhood in a very short amount of time. She was committed, professional, a pleasure to deal with at all times, and always volunteered to go the extra mile to make the process easy for us as a young family with busy schedules adjusting to a new city."
— Jeff Fuchsberg
"Debbi is very professional, efficient, and patient. She showed us about 25 homes over a 6-month period. We were a first time home buyer and we could not be happier with her outstanding and personal service."
— chuyoung
"Debbi was wonderful to work with and made the relocation process easy!! We recently relocated from the northeast to El Paso and needed to make a quick and smooth transition. Debbi delivered on this, and more!
Moving across the country with two small children was stressful, but Debbi did everything she could to make it a smooth transition.
My family highly recommends Debbi for any real estate needs"
— michaelhureau
"I found Debbie through a home listing I liked on Zillow.
Debbie quickly responded to my calls.
Debbie was very knowledgeable about the home buying process.
Debbie worked hard to find me the right house.
Debbie negotiated a $12,000 dollar drop in price with the seller.
I am very satisfied with her performance and will recommend her to my friends and family"
— Ramon pena
"Debbi was incredibly helpful and knowledgable. She was a wonderful resource when moving to El Paso and helped make the move much easier. I would recommend her to anyone!"
— Nikki Skrinak
"Debbi helped my family with the purchase of several properties in El Paso. She is incredibly knowledgeable about the El Paso area and worked diligently and professionally to find the properties that were right for our needs. She and her staff are very responsive, and Debbi is a wonderful realtor. We will work with her again and again."
— michaelancell
"Debbi is very knowledgeable about the El Paso area and will help steer you in the direction that is right for you. Debbi and her team are wonderful to work with. They make my purchase and sale transactions manageable, keeping everything straight."
-rvsantana195
"Debbi is an excellent real estate agent! She handled the listing and sale of our home in El Paso with great skill and courtesy. She listened to our questions and concerns attentively, patiently, and respectfully, providing us full and complete explanations of each step in the process. Debbi helped us determine an appropriately realistic listing price to ensure a quick sale, while assuring that we didn't set the price too low. She answered all our questions with full and complete explanations, and helped us navigate the potentially tricky waters of our reverse mortgage. In addition, she was a real pleasure to deal with!"
-tkandtmford
"We needed to sell our parents home which was a part of their estate. We live out of town. Debbi helped us find help to update some of the home and prepare the home for sale. She new the market, the comps, and about where we would be. The home sold in a reasonable time and an acceptable price. Debbi's team help expidite the closing to two weeks."
-chipf2
"In choosing Debbi to represent us, we knew she would act skillfully, promptly and with our best interest in mind. Her advice to us for getting our home in "staged" was invaluable and spot on. Debbi was responsive to our questions and engaged with other realators to make showing our home to prospective buyers easy and enabled us to move through the sales process with ease and confidence.
Thanks to Debbi and her team, we were able to list, show, sell and close on less than 40 days. Thank you Team Debbi"
-Mark Heins
"Debbi was so helpful to us in our move to El Paso. We felt like we made a new friend along the way. She was knowledgeable in things we needed to know and which part of town we needed to be in. She was wonderful!"
-bogden4907
"We enjoy working with Debbi Hester. Our candidates have positive comments to say after they meet her. She has a wonderful personality and helps meet the needs of our faculty."
-Connie Grayson
"Ways to mitigate stress:
Opt for the moving company to help-May 19th closing-a short move across the way.
Work a few extra hours tonight after kissing your husband and girls goodbye at bedtime-it'll save stress tomorrow-get'er done.
Choose the best realtor in El Paso (thank you Debbi Hester)"
–Emily Perry
"Debbie,
I thank you very much for your efforts and dedication in reaching a successful conclusion in closing the sale of my former residence. You worked very hard in what turned out to be a difficult negotiation. Your patience and understanding were a valuable
asset to me and helped enormously during the stressful times. I wish you continued success in your career and the pleasure it gives you."
–Jaynie and Charlie
"Debbi is an exceptional realtor. She was very patient with us and guided us along as we searched for our forever home. Once we found our new home, Debbi listed and closed upon our original home within 36 days."
– Korey Slagel
"Debbie is a real go-getter in the real estate world. She sold my home in record time when the market was not all that high. And then she worked very hard to find us a new home, and eventually found what we were looking for. She is a pleasure to work with, and cares about her clients. She is the best realtor in El Paso."
— Richard S.
"Debbi Hester is a truly outstanding Realtor! Not only is she knowledgeable, professional, but an easy woman with whom to deal. Debbi helped me to ready my home to be put on the market, she has so many contacts. The house went on the market on July 1st and the closing was August 15! Any little glitch that arose, Debbi handled it swiftly and most satisfactory. She is a lovely woman and a joy to all who she meet her. I do not have enough accolades to recommend her. Quite simply, Debbi Hester is the best Realtor!"
–fifih9
"Debbi represented us in both buying our home and selling our home. It was a wonderful process both times, and I wouldn't hesitate to work with her again!"
–clairedavisgeno
"Debbi did a great job selling our house. She was prompt, consistent and overall provided a great experience! I would highly reccommend her services in El Paso, Texas."
–hmherbertson
"Debbi is undeniably the best realtor there is. When we first arrived in El Paso, Debbi gave us an expert tour of the neighborhoods, and we could immediately appreciate how she held the intimate, insider knowledge of this city that we would need to make a decision about where to live and plant our roots. As first time home buyers, we were very apprehensive about the process, but Debbi made it so easy, handling many of the complicated details, explaining everything to us along the way, keeping all dealings exceptionally transparent, and always being there (most often even immediately available) if we had any concerns or questions. Debbi honestly goes above and beyond all the time to help that we have run out of ways to thank her or show our gratitude for her incredible professionalism and generosity. We were so fortunate to have had Debbi and her team in our corner throughout this process and beyond, and anyone should consider themselves extremely lucky to work with Debbi, in the future."
–Avi Kopstick
"Debbi Hester is the realtor you want to use when selling your home, she makes the process seamless and is very knowledgeable. Debbi and her team will go above and beyond to ensure your home not only sells, but that it sells for a price you will be satisfied with. I highly recommend Debbi and her son Perry."
–Mike Ford
"Debbi Hester did a great job helping us find the right home. Her knowledge of the area is great. She will definitely go above and beyond for her clients."
–zuser20160312103318125
"Debbi Hester is an incredible agent! She helped us find the perfect home and submitted our offer very quickly (the same day) so we could be sure to get it. Everything about the sale went smoothly. She also provided great recommendations for the services that we needed (such as a mortgage broker, inspector, contractor, moving company, etc) and we had a great experience all around. I highly recommend Debbi Hester if you are buying or selling a home."
–wendilywn walker
"I was lucky to meet Debbi and she was so much helpful during the entire process of buying a home. She is very professional and responsive at all times, and even kind! She is the best realtor I've ever met and people who work with her, such as an inspector, title company, etc., are also wonderful. Buying a home is one of the important decisions in life and I recommend getting advice from an experienced realtor with a high reputation like Debbie Hester."
–Kyeongseo (Luke) Kim
"It was a true blessing to have Mrs Debbi on our side through the entire process of selling our home. When we met her she said "she'd be with the us the entire step of the way" and she truly was!!!! Every question answered, she was available the entire time (: "
— jic sunny co
"Debbi not only showed us an incredible number of homes and helped us find the perfect one, she also expertly guided us through what turned out to be the very complicated and scary process of buying a home from out of state during the COVID-19 crisis. Her expertise, and very personal, prompt responses made us feel in secure hands. She went above and beyond the call of duty so many times, and we cannot recommend her or her team more highly."
— pianoman exe
"Debbi listed and sold our house in 24 hours. She is incredibly talented at her job and professional to work with. I highly recommend for any buying and selling needs."
— a n glass21
"We are very fortunate to have found Debbi to help with the purchase of our home. She was very responsive and did a great job in negotiating with the seller to make the deal go through."
— catalinadelgadoray
"Debbi was amazing. She was informative, listened to our concerns/requests/questions and found us our home which matched the criteria we laid out. She made the process smooth, seamless and not stressful (particularly since we were moving from out of town). Finally, she went above and beyond to ensure we got the home we wanted and that moving in was comfortable. My wife and I are truly pleased we had Debbi as our agent. We highly recommend Debbi for your real estate needs. Not only did she help us find the perfect home in a lovely neighborhood, but she also has great recommendations for anything you need in El Paso!"
— bpedwa
"Debbi did a masterful job of marketing our home. Selling a home that you built and raised a family in can be very emotional. I would only want to trust in her handling. We are so glad she was there for us. End result, SOLD!"
— dave9358
"I can not even think of enough words to describe how AMAZING Debbi Hester is. My home had been on the market several times with other realtors and was never even looked at. Debbi had it shown around 35 times in less than three months. She knows how to "stage" a house and price it to sell. My house was not in the best condition, but she knew what we needed to do to clean it up and get it sold. Debbi even had the contractors available to do the necessary work at a very reasonable price. She doesn't waste any time getting the job done! On top of that, she is such a delightful person to work with, very pleasant, always positive and professional and in my eyes an angel. I would highly recommend Debbi."
— trish879
"With Debbi Hester's abundant enthusiasm and fantastic knowledge of the El Paso real estate market, she helped us sell our home within just 6 days at the listed price. We plan to use Debbi and her team for all of our El Paso real estate needs. We highly recommend her."
— Kennie and John Downing
"Having bought and sold many homes, Debbi Hester is the best real estate agent we have ever worked with. She was professional, helpful and always available when we needed her. Debbi listened to our needs and offered expert advice every step of the way, especially during negotiations. She has extensive knowledge of the local community and real estate market which was extremely valuable as we relocated our family to El Paso from Washington, DC. Even after our closing, Debbi continues to exceed expectations as she helps us become acquainted with our new community. We give Debbi Hester the highest recommendation."
— dctaco
"Debbi was terrific. She was professional and very helpful in preparing the house to be shown. We had a contract on the house in one week and closed 5 weeks after that. There were no problems at all. We couldn't have been more pleased.
Thanks Debbi!"
— tom trexler
"Debbi is absolutely amazing! Extremely knowledgeable of the area and walked us through the whole process. Felt very comfortable through each and every stage with Debbi at our side."
— rojeka4
"She was very proffesional, a great communicator and an amazing negotiator. Debbi sold my property quickly and after dealing with other agents, she by far outperforms."
— user1352825
"Debbi is not only YOUR real estate agent she makes it a pony to become your friend. We have had the privilege of buying and selling a home with Debbi. She sells El Paso with knowledge of the town, takes time to show you around, and helps with everything you need moving to a new town. She knows the ins and out of selling and/or buying a house knowing what you really want and finding it. Thanks Debbi and Celeste for all of your help."
-renaebishop
"She's very nice and helpful, and very professional in the whole process. She also helped us sold another house here. We really appreciate what she did for us."
-Ping Jin
"Debbi performed an excellent job in selling our home. She is an expert in selling and the art of negotiation, you won't find anyone better! Don't even think about using anyone else!"
-gyoung341
"It was the first time buying a house in the US and Mrs. Hester guided us through each step. Always dependable and super patient. Thank you so much for your help, patience and support!"
-happynewhome18
"It was great working with Debbi Hester and her team at ERA. Her knowledge of the El Paso area is unparalleled. She was quite patient with us and very accommodating. We could call and ask her to show a house as short notice and she did.
Her negotiating skills is great. We found our dream house and the sellers were difficult. She rose to the occasion and made sure we got the home we loved despite the hurdles.
Many thanks to her and her team for working with us and helping us get nothing short of the home we wanted"
–ChigoUmeonyido Eze
"With Debbi Hester's abundant enthusiasm and fantastic knowledge of the El Paso real estate market, she helped us sell our home within just six days at the listed price. We plan to use Debbi and her team for all of our El Paso real estate needs. We highly recommend her."
–Kennie and John Downing
"We found Debbi to be not only very professional but also friendly, courteous and fun to be around. Thank you, Debbi, for the making of this real estate sale successful!"
–Raul and Linda
"Debbie is an asset to any business. She is personable, knowledgeable, and a go getter. She is somebody we consider a friend and we would recommend her to anybody and everybody. If your looking for the best realtor in El Paso call Debbie. She will not disappoint."  
– pvtryan71
"Debbi and her associates are highly skilled and outstanding, she kept us updated daily and worked diligently to move my wife and I into our new home before the holidays. She never missed a call and worked very hard to match our needs according to our budget. Her and her associates were very willing and capable to answer to all of our questions and ensured that we were getting the best deal. I would recommend her to anyone looking for a home."
— Gabriel Meeks
"It is with great pleasure that we provide Mrs. Debbi Hester with the highest recommendation. Not only was she invaluable in finding the perfect home for us quickly, but she continues to go above and beyond to ensure that our family is connected and comfortable in a new city. Mrs. Hester is extremely professional and is adept at assessing the needs of her clients and locating properties that exceed expectations. She made the negotiation and closing process smooth and straightforward for us despite the fact that we were living 10 hours away from El Paso. We are incredibly grateful for her hard work and the kindness/caring that she has shown our family. We hold Mrs. Hester in the highest regard and recommend her without hesitation."
— Dr. Craig Field
"Debbi was referred to us by a previous satisfied client and she did an amazing job! I was a little concerned that she was representing both the seller and us, based on a previous experience during the short sale meltdown of 2008 or so. However, she did an excellent job of making us feel valued and I believe the seller was as well. We closed in about a month and most of that time was before Jene' even got to see the house in person! She seems to have the reputation of being an unofficial 'mayor' of El Paso in that she is born and raised here, and like so many others we have met recently, is as proud of El Paso as could be. We recommend Debbi without hesitation, especially if you are having a hard time finding something in particular. We could not be more excited to move (back, for Jene', as she was born here) to El Paso!!!!"
–lv2hirstdrd08
"Fantastic experience with Debbi. She literally knows everything regarding real estate and El Paso in general. Made process incredibly easy. We saw many houses in one day and found the perfect one. We had to leave town and continue process from another state and never hand an issues. Complete trust."
–carmona rodriguez jorge
"Fantastic experience with Debbi. She literally knows everything regarding real estate and El Paso in general. Made process incredibly easy. We saw many houses in one day and found the perfect one. We had to leave town and continue process from another state and never hand an issues. Complete trust."
–carmona rodriguez jorge
"Debbi Hester is the BEST! She is responsive, creative, and makes things happen! Her team is 'spot on' to ensure that everything that needs to happen-happens seamlessly and instantly. From our very first meeting to the completion of our purchase, Debbi has made everything go smoothly and pleasantly. We could not be happier!!! She is truly Amazing and Awesome."
–grandbeacon
"Debbi was/is completely amazing – she is extremely knowledgeable, knows EVERYONE, and she gets the job done – she has an excellent team who assists her (Celeste is amazing!!!) – and she is terrific in everyway!! I can't recommend her highly enough!!!!!"
–Deborah J Clegg
"Debbi is an excellent realtor. Her knowledge of the market, local contractors, and inspectors helps ease the process for any buyer or seller. She can tackle all negotiations including multiple offer negotiations which we were blessed to have. Debbi and her team work hard for you and are always honest and fair with you. They can sell and showcase a home with their expert photographers and marketing tools to generate maximum marketing and showings. On the buying side, Debbi and her team are patient and diligent to ensure you get into the right home. They walked us through several homes in a year until we found the right house based on our needs and location demands. They were relentless and would not stop until we got into the right home. Debbi is an expert on the field and who you need to represent you when buying or selling a home. I have recommended her to friends and have had her represent us on buying and selling a house. There are not enough words to express our gratitude for Debbi and her team in helping us buy and sell a home. Highly recommend!! Dr. Gethin & Georgina Williams"
–Georgina  Williams
"Debbi has been with me since day 1 arriving in El Paso almost 5 years ago, aiding me in find a residence for lease, and then once I decided about a year and half ago, to find a home to call my own she was there for me again. She aided me and my girlfriend to see homes everywhere, and was so patient with us. Ultimately we decided to build, and Debbi again aided in all aspects in getting the new build under contract and spending over a year being a partner in the build process. She is a little bulldog when she needs to be, and she gets things done. I highly recommend her, and am proud to call her a friend after our experiences in business."
— glockhart67
"Debbie is excellent. She was invaluable in helping us relocate to El Paso. She goes above and beyond and she and her staff are very competent, she is simply the best!"
— jrvogel501
"Debbi Hester and her assistant Celeste expertly handled all aspects of our sale. We were very impressed by Debbi's professionalism, knowledge of the housing market in our area, responsiveness to our calls and her efficiency. Ms. Hester's marketing skills are truly extraordinary and set her apart from other high quality agents we have worked with in the past. Moreover, her advice was always on target and extremely helpful. As a result, our house sold in only a few days. Whether you are selling or buying a property, Debbi Hester should be your agent. We enthusiastically recommend her to you without hesitation"
— greenlaneboy
"We needed to sell our parents home which was a part of their estate. We live out of town. Debbi helped us find help to update some of the home and prepare the home for sale. She new the market, the comps, and about where we would be. The home sold in a reasonable time and an acceptable price. Debbi's team help expidite the closing to two weeks."
— chipf2
"Debbi is the best. She was our buying agent and she not only led us to great houses and listened to us about our wants, she also looked after us through the process and after we moved in. She loves El Paso and she has great networks to provide whatever service or craftspeople you may need in your new home."
— dohearn30
"Debbi and her team are the creams of the crop. With minimal notice, they toured us through all of our requested homes within a two day period (as requested) over the 4th of July weekend. She went out of her way to meet our every need including writing up the offer on a Sunday morning. You won't find a realtor in El Paso that can come close to Debbi's drive, knowledge, passionate customer service, or negotiation abilities. Her assistant Jorge is a great asset."
— Herkimer's
"Not wanting to move to El Paso, Debbi took it upon herself to become our tour guide, agent, local spokesman but most of all our friend. She "sold" us on El Paso and through that got to know us and what we wanted and needed for the transition. Without us realizing it she took us back to the perfect house. She did not stop at closing – continuing her caring attitude continues to check in introducing us to her town. Brought us from dragging our feet for the move to anxious to start this journey."
— renaebishop
"We moved to El Paso at the beginning of the year and this was our first home. So, you can imaging how stressful this could be! However, we were fortunate to be assigned with an outstanding professional as Debbi is. She not only took care of finding a home for us but, during the whole experience, she was always calm and provided great guidance, even considering all the "other aspects" that a family needs to take care when relocated to a new city such as tips about the city, schools, etc. Debbi and her team did an outstanding job! we will be always grateful with them!"
— hlarag2000
"I know it's been several months since my home on Sun Ray sold, but I wanted to express my appreciation for your team's work with the sale. We just came up on orders to go overseas and the first thing I thought was, "thank goodness we don't have to hassle with that house!" The next several months will be far less stressful thanks to your amazing work in helping us get our home sold quickly, in a market where I know homes can sit for a long time. Many thanks! "
– Shaneika Dilka 
"We've bought and sold our house with Debbi….best realtor in El Paso!! She was always there to answer questions and look out for our best interest. In fact her and her entire team go above and beyond. Her knowledge of the area and her many years in the real estate business make buying or selling an easy process. Thanks Debbi!!"
– lgjjyoung1
"Recently purchased a property on the West Side of town and Ms. Hester was our RE Agent. She did a great job researching houses for us and helping us at closing time with the property of our choice. We couldn't have done it without her help"
– hectorpuente56
"I am SO glad to have had Debbi as our Realtor! This was our first home purchase and Debbi removed all fear and concern from the process and made us feel like she had OUR best interest in mind throughout. Her negotiating skills are on another level, she was able to negotiate $40k off the asking price of our new home! I would recommend her to anyone and will go to her for all of my future real estate needs. Thanks Debbi!
– sper one
"My family decided seven months ago to relocate to El Paso for my husband's job. Although he had been to El Paso several times, I visited El Paso once before deciding to move. I enjoyed working with Debbie throughout our home buying process. In addition to helping us find our home, Debbie familiarized me with this fantastic city, introduced me to the school we chose for our elementary age children to attend and helped secure a furnished apartment while looking for our home. Debbie contributed to making my family's transition to El Paso incredibly smooth."
– corylt77
"Debbi is the best realtor I've ever worked with. She knows the community and is great at showing it off. Knows all about the homes she shows."  
– Bradley Fuhrman
"Debbi is a fantastic agent. She patiently worked with my wife and I for over 2 years to find our wonderful house.
She knows the El Paso real estate market well. She also takes the time to learn your families needs and desires. She will not let you purchase the wrong house. She ensures you pay the right price for the right house.
Debbi and her team(Perry and Jorge) know the purchasing process well. They work diligently to make it a pleasant efficient process. We're extremely pleased and highly recommend her to anyone."
— marno11
"Words cannot describe how thankful my family is with Debbie and Perry. I began working with Debbie a little over a year ago and though we all know it takes a lot of individual drive and commitment to buying a house it would not have been possible without them. So many factors contributed to apparent stress when dealing with the bank, appraisals, etc… and they navigated through it amazingly and we ended up closing in 20 days. She helped in every way possible including paying for the move( Wife recently had surgery, and we needed to move out of our rental home quickly). An amazing human being and I would not recommend anyone else!"
— Bruce Edmunds
"My husband and I were in the market to move to El Paso from Las Cruces. We had not been in Las Cruces all that long so only had a general idea of where we wanted to live in El Paso, primarily based upon my husband's work location. 
We have a toddler so in the future schools will be pretty significant for us as well. Debbi was very knowledgeable about the areas we were looking at (the West side and the Upper Valley). She had lots of information regarding schools, parks, neighborhoods, things to do for mothers in the area, etc. All of that information was a great asset in helping to find the ideal home in the best location for schools and us for the future. Debbi was there to assist us through the whole process, and even after the move has been fantastic in helping us find contacts/resources for dental, doctor, dry cleaners, contractors, etc. I would highly recommend Debbi and if we chose to move will be using her again."
— user8746986
Read All Of The Zillow Reviews
Let's Find Your Dream Home!
Debbi and her team are available to give you a real-time remote tour of the property that peaks your interest! Call, or fill in the form bellow.
Contact Info
Phone
1-915-252-5753
Email
Address
780 N. Resler Dr
El Paso, TX 79912
United States of America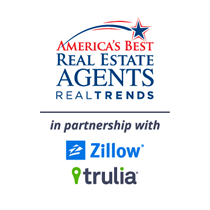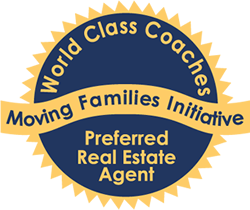 Debbi Hester is a MFI PREFERRED
Real Estate Agent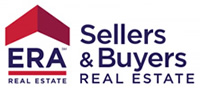 LICENSED IN TEXAS
Texas Real Estate Commission Consumer Protection Notice
Texas Real Estate Commision Information About Brokerage Services