MOVING FAMILIES INITIATIVE®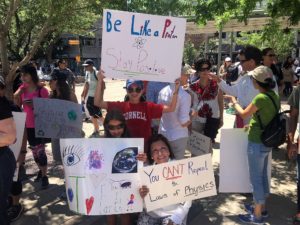 Anyone meeting Debbi Hester for the first time will notice one thing immediately:  passion.  Debbi is passionate about serving, passionate about helping families and passionate about her home town.  Debbi serves as a Moving Families Initiative® Preferred Real Estate Agent™ in the El Paso TX market and if you ask her about her beloved town, be prepared to fall in love with El Paso.
Debbi has been involved with the MFI since 2013 and she speaks of a great shift in our society and the global implications for families who move, often frequently.  "Mobility in our society is tremendous right now.  Parents want to do the best for their kids.  They want them in great schools.  They want access to family-friendly activities.  They want their family to be safe."  One of primary objectives of the MFI is that no parent move with their children without a written game plan facilitated by a MFI Preferred Real Estate Agent.
When Debbi first meets a new family, she does a needs assessment and focuses in on getting to know the family first. She wants to know the ages of the children and what their interests and talents are.  She finds out who is in the family, asking if grandparents or other extended family members are moving along with them.  "If you understand the dynamic of the family, introducing them to the community isn't about buying a house.  It is finding out what the family needs and how I and El Paso can meet those needs."
She feels one of the greatest benefits of being a MFI Preferred Real Estate Agent is the feeling of accomplishment when she sees parents settled, comfortable happy, stable and with a great future for themselves and their children.
One of the things Debbi focuses on is connectivity.  Connecting the family to resources, information about schools and opportunities for the kids to stay involved in extracurricular activities.  Debbi also keeps herself connected to her community in a variety of ways, one of which is her involvement with The First Tee of Greater El Paso.  Debbi recently sponsored participation in The First Tee of Greater El Paso for two local youth.  The Moving Families Initiative® is a great supporter of The First Tee as well.
In the end Debbi says she is "proud that in the US of A we have the resilience and courage to take on these moves.  It is a leap of faith to move a family.  You think it's going to be better but you don't know it's going to be better.  I am proud that El Paso is able to help so many families and serve so many families."
And, Debbi, we are proud to have you serving as one of our MFI Preferred Real Estate Agents.
For more about the Moving Families Initiative® and to get connected to a MFI Preferred Real Estate Agent™ in your area, visit www.movingfamiliesinitiative.com.