Say Hello to Debbi Hester, Realtor and her business partner, Perry Hester!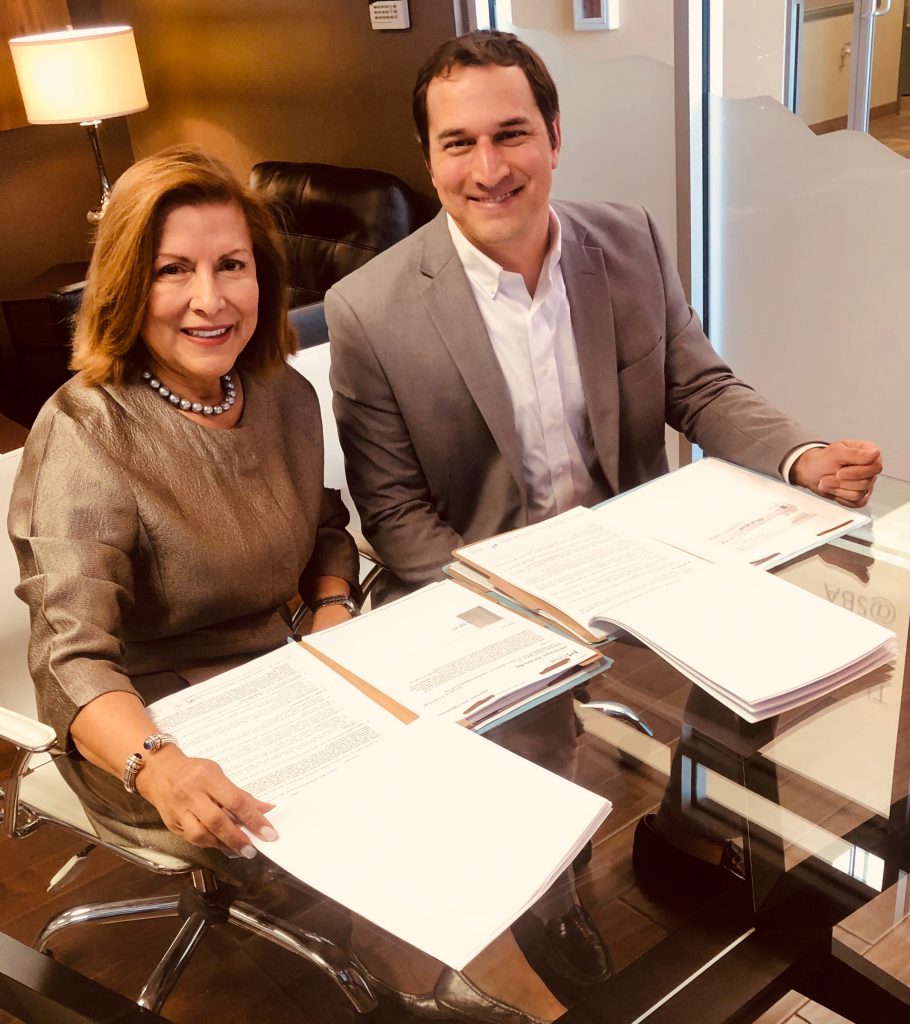 I am proud to be a native El Pasoan, and I was born at Providence Memorial Hospital. I have lived primarily in El Paso except for nine years in Fort Worth, TX, when my husband, Dean, was working at a large law firm in Fort Worth. We have lived on Pinehurst Drive for 25 years, and we love being in such a great family friendly/green area with spectacular views and with easy access to Coronado Country Club and all Westside amenities. My family is extremely important to me. I have been married since 1976 to Dean Hester who is a prominent business attorney and a graduate of the University of Texas Law School. Dean was born in Washington, D.C. but calls Austin his hometown. We have four wonderful children, all married: Bill Hester and his beautiful wife, Elizabeth, with our granddaughter, Tanner, living in Fort Worth, TX; Dylan Hester and his beautiful wife, Marissa, with children, Adelina and Theo, living in Austin, TX; Ms. Vaughn Hester and her wonderful husband, Kori Puryear, living in Montclair Village, Oakland, CA; and Perry and his beautiful wife, Shannon, living in Coronado CC Foothills, El Paso, TX. I am a happy product of El Paso Schools: Scotsdale Elementary; Eastwood High School; and a BBA in Accounting from the University of Texas at El Paso. My parents worked very hard to give me and my three brothers many opportunities to help us succeed.
As for my adult education, I credit the Junior League of El Paso for the excellent leadership training they provided to allow me to help various non-profit organizations in El Paso and Fort Worth. I especially enjoyed helping Radford School organize their 85th-anniversary celebration and working on early fundraising and development for the El Paso Tennis Development Foundation. Continued involvement in non-profits within our community is very important to me. I currently serve as a member of the Advisory Foundation Council for the University of Texas College of Education; as a Junior League of El Paso Sustaining Advisor for the Endowment Fund; I am a life member of the El Paso Pro-Musica Guild and the El Paso Symphony Guild, a sponsor of the Plaza Classic Film Festival and the First Tee. Professionally, I am a realtor working at ERA Sellers Buyers. After our kids were grown, I started working in non-profit development and worked writing grants for programs and for capital development. In 2004, I transitioned to the for-profit world working for Integrated Human Capital LLC in business development. It was a challenge and it was a wonderful place to work! Then I decided to begin a new chapter in my life and start my own business in real estate and see what I could accomplish. I wanted to understand the needs of my clients and help them not only with a home but with a connection to El Paso for the entire family. Buying or selling a home is more than a financial transaction. My first year I was recognized as the Rookie of the Year/Best New Agent and after that I earned awards leading to the highest level of sales production for ERA, the Circle of Excellence Leadership Award, Diamond Level. I have been the #1 sales agent with the most sales dollars from 2013 to 2018. Currently my career sales exceed $195,000,000. I feel that something that sets me apart in this industry is that I am a native El Pasoan. This has ingrained a love and appreciate ation for the high desert, the Franklin Mountains, and the duality that is part of our culture. I think I bring a natural passion and a great deal of expertise to share with my clients from outside El Paso and the ones living in El Paso currently. I believe in connectivity and strive to be connected at every level with my clients who typically become dear friends. My work ethic is the best asset I have to help accomplish the goals of the buyers and sellers I work with. I am an expert with corporate relocation/recruitment, downsizing/estates, millennial first-time buyers, luxury homes, investment properties, and new homes. Based on my performance and customer testimonials I was awarded "One of the Best Real Estate Agents in the U.S." by Real Trends for Zillow and Trulia. Today I see a great shift in our society and the significant implications for families who move, often frequently. Mobility in our society is tremendous right now. Parents want to do the best for their kids and they want a great quality of life. They want access to family-friendly activities. They want their family to be safe. Professional singles and couples also expect a high quality of life and come to this market with specific expectations which need to be addressed. The Coronado Country Club area continues to be highly desirable especially for young families if the homes are updated and suit the needs of the buyers. Empty nesters continue to seek one-story homes and are quite willing to remodel as needed if they can find a home. We will continue to see a great deal of remodeling/demolition/re-configuring of the homes in CCC. I expect demand to increase over the next few years for homes in CCC especially those located on the golf course. I am fortunate to work with top producer Perry Hester, my partner in this business. He has been a tremendous help to grow our business and I look forward to seeing him reach his potential in real estate. His technical expertise is vital to our team and he is an expert in foreclosures, new homes, resales, relocation, and investment properties. He has an innate sense to help our clients on every level and he continues to increase our sales each year. Thank you, Perry!